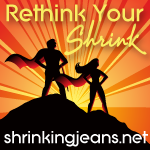 Another
Wednesday
, Another
Weigh In
.
I must confess - I have
NOT
been working out. I have still been watching my diet - but it def shows on the scale this week. I have been super stressed out by work and things going on at home that I am starting to snack again. I am falling
back
into the same routines that I was in, in 2009.
I
HAVE
got to start working out again - I was feeling so good about myself, but then after getting of the scale this morning, I just feel like it was all a waste.
Definitly batteling my
inner demons
today.
Weigh-In Dec 30: 125.4 lbs

Weigh-In Jan 6: 122lbs

Weigh -In Jan 13: 116.5 lbs

Weigh-In Jan 20: 115 lbs

*Weigh-In Jan 26: 121lbs*

-------------------------------

This Week weight loss:
+ 6 lbs
Total Weight Loss:
4.4 lbs