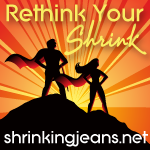 Today is Wednesday Weigh In & I am excited to say that I've
lost more pounds
! But I am not seeing the physical change.
- my clothes still fit the same -

so I am starting to get
discouraged
.
I have a
guilty confesion
as well - i havent worked out in 3 days! I am going to get back on it tonight though, I need to get
motivated
and keep it up! I'm still watching my food & eating healthy & 5 times a day to keep the metabolism up! So the diet is helping to shed the pounds - but now I have to focus on working out and tightening up the tummy & thighs!!
Weigh-In Dec 30: 125.4lbs

Weigh-In Jan 6: 122lbs

*Weigh-In Jan 13: 116.5lbs*

--------------------------------

This Week Weight Lost: 5.5lbs

Total Weight Lost:
8.9lbs
So overall, I feel
really good
about my weight loss - but the number on the scale
I'm ready to see the tummy disappear - and

I know what I need to do

- more exercise & cardio! Now...to just get motivated again to get with it!
Ladies, I hope your Wed Weigh-In looks good, can't wait to see your posts!
Thank you for stopping by -

subscribe & follow on Twitter

...Pwease! :)
Ps. I have a really great giveaway going on over at my other blog click:

HERE

for details! Multiple entries & the contest ends on Saturday! Have a Great day!!